LIVESTREAM | Can Norris Verstappen hold off from another victory in simrace?
Monday night the fourth round of the Real Racers Never Quit Championship is scheduled. The seventh and eighth races will be held and at the start Max Verstappen and Lando Norris will appear again. The Formula 1 drivers will face competition from a few other well-known names.
One of them is Giedo van der Garde. The former Formula 1 driver has been racing in the virtual championship since the second lap. Lance Stroll will probably also participate, as will Stoffel Vandoorne, Richard Verschoor and many other well-known names.
Verstappen already won three races, but last Friday was a disappointing lap for the Red Bull Racing driver. Nevertheless, the 22-year old Limburger is still at the top of the standings. Closest attacker is Dutchman Kelvin van der Linde on 72 points. Lando Norris currently occupies fourth place.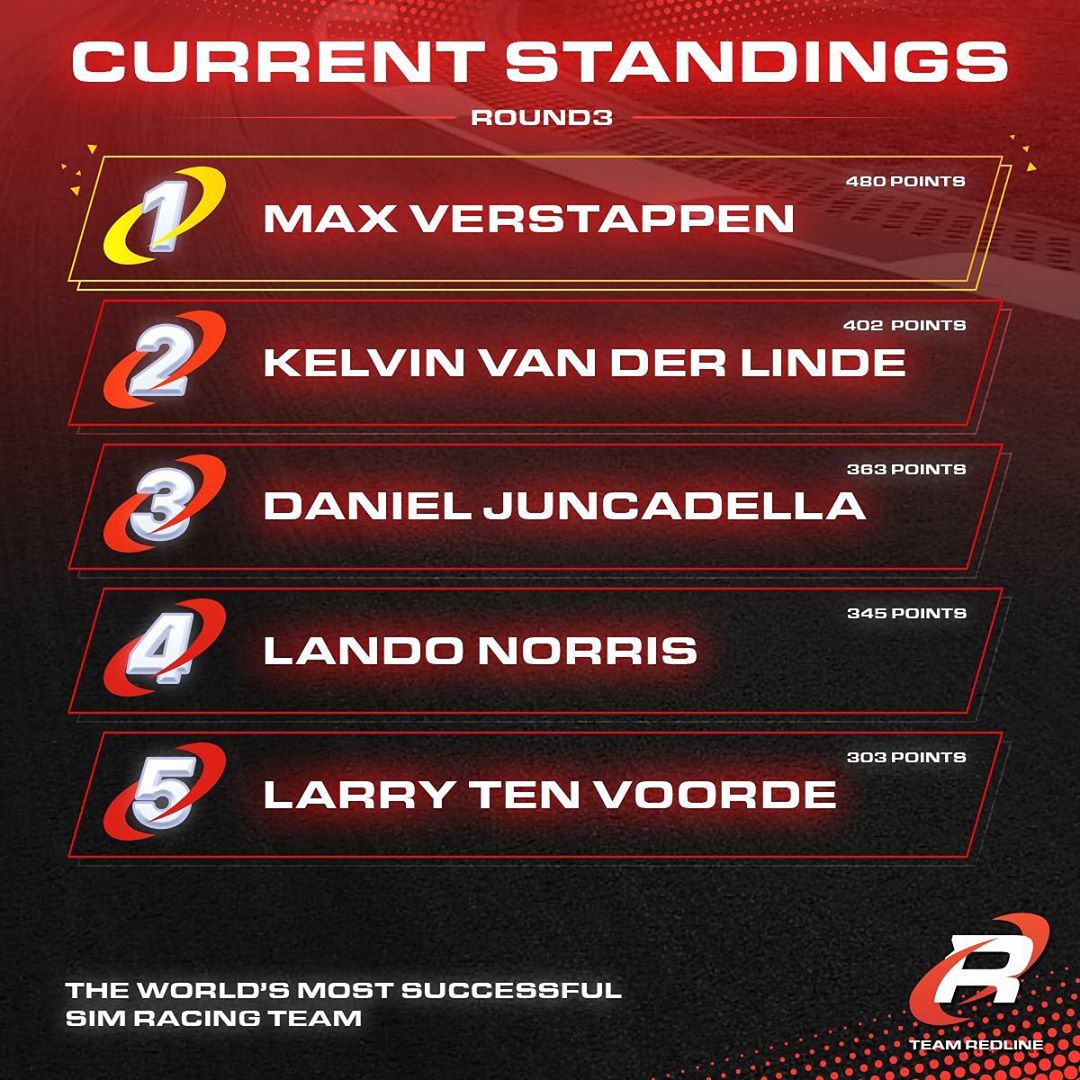 The drivers will be given a short time to get used to the track they will be driving on. They will hear all of this shortly before the start of the race. The drivers will only have a very short time to get used to the track in the free practice, after which they will soon start qualifying to conquer the pole position. In the second race of the evening a reversed grid as we know it from the Formula 2 sprint race will be used. The final result of race one will be taken and the top-ten will be turned around, creating a new starting grid.
Livestream | Simrace with Verstappen and Norris
Hoe ziet de nieuwe F1 kalender van 2020 eruit? Check nu hieronder de nieuwe GPblog F1 update!