FIA makes special gesture towards Vettel
Sebastian Vettel will start his last Grand Prix in Formula 1 on Sunday afternoon. The motorsport class is certainly not letting this pass without attention and is giving the driver the opportunity to be in the spotlight even after the race in Abu Dhabi.
The German could be very pleased after qualifying. With Aston Martin, he managed to end up in Q3, which means he will start in the top ten in the race. Starting from ninth place, Vettel will have to try to take points for his team on Sunday.
It is likely that Vettel will not manage to get on the podium. Nevertheless, he does get permission from the FIA to stand among the first three drivers after the race during the post-championship celebration. The organisers have even sent to the teams a diagram showing the so-called 'doughnuts area', in which Vettel is pictured behind the first three.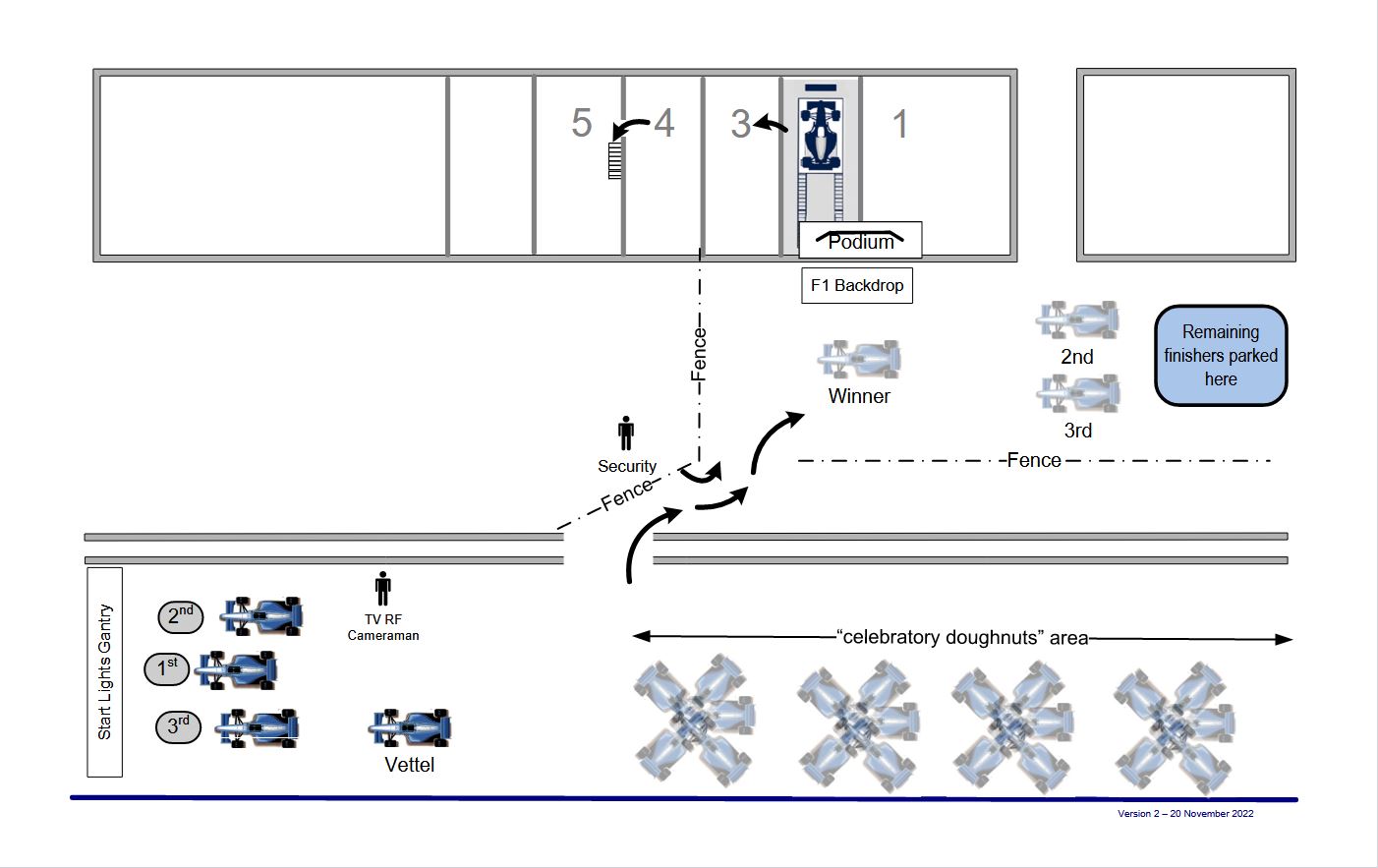 New medal for F1 race winners
This weekend reported Autosport.com already that the winners will receive a new medal from the Abu Dhabi Grand Prix onwards. Although the drivers are awarded a trophy, it often ends up in the cupboard of the teams. This way, the drivers still have a personal memento.