Red Bull leave Turkey with a consolation prize after troublesome Grand Prix
The Turkish Grand Prix was a huge disappointment for Red Bull Racing. At Istanbul Park no podium was scored, but still there was a bright spot. The men in the pit lane excelled again. They managed to change the tyres of both Max Verstappen and Alexander Albon the fastest.
Verstappen's pit stop was the fastest on Sunday with a time of 2.03 seconds. For Albon it took only five-hundredths longer.
In the DHL championship, the Austrian team has a huge lead over Williams and Mercedes. They did not really come into play in the Turkish capital, so the lead of Christian Horner's team has once again increased. The 'title' could not escape Red Bull at an earlier stage.
Results fastest pitstops Turkish GP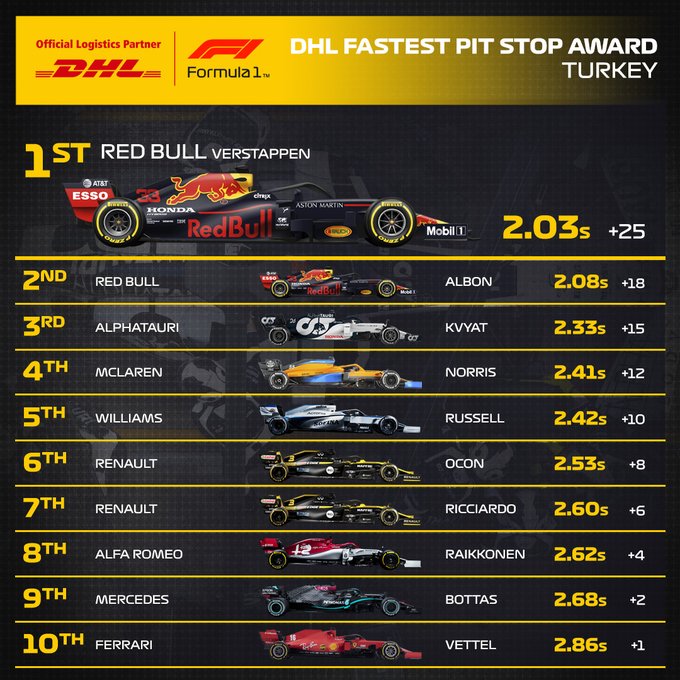 Check out the Story of the CRAZIEST F1 Season in History HERE!