BREAKING: VERSTAPPEN AVOIDS GRID PENALTY FOR PARC FERME INCIDENT
The race committee has decided not to give Max Verstappen a grid penalty. The Dutchman touched the rear wing of Lewis Hamilton after qualifying for the Brazilian Grand Prix. Although this is against the rules, the stewards eventually decided to do nothing other than to hand him a fine of €50,000.
Red Bull Racing were already worried about the rear wing on Friday. According to Red Bull Racing Mercedes went over the limit and deserved a penalty, so they went to the stewards. Verstappen was clearly curious as well. He decided to have a look at the car just after qualifying and touched the wing, something the regulations don't allow. However, it wasn't serious enough for the race committee to intervene. However they stressed future punishments may differ.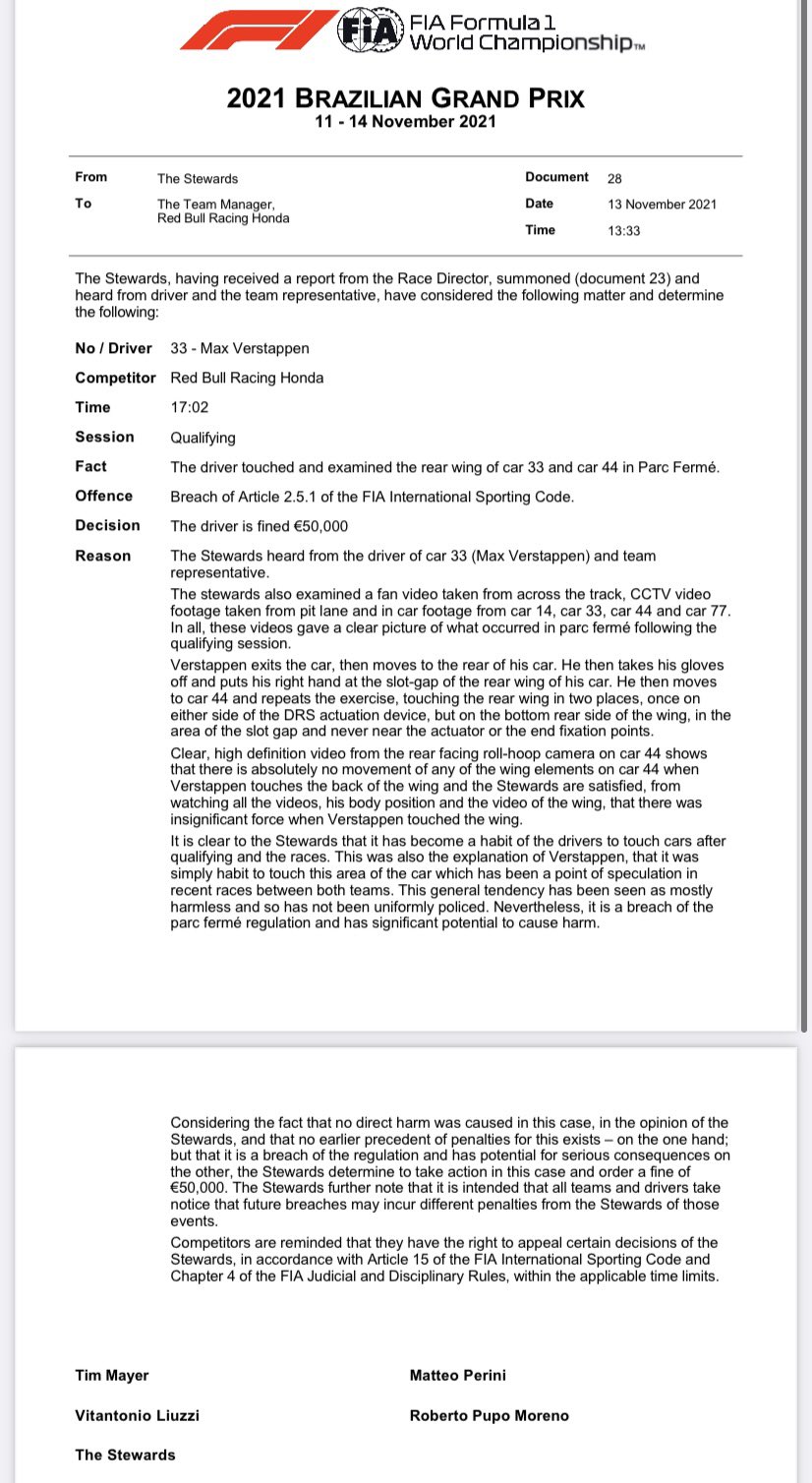 More soon...