F1 Social Stint | Raikkonen and his wife expecting a daughter
It is winter break for Formula 1 drivers and that means some free time at last. What the teams and drivers are doing in that free time, you can read about it here in the F1 Social Stint.
Raikkonen and his wife expecting a daughter
Kimi Raikkonen and his wife Minttu have shared that a third child is on the way. It would be a daughter, Minttu revealed on her Insatgram page. Minttu and Kimi already have two children together. Son Robin (8) and daughter Rianna (5).
 

 

Dit bericht op Instagram bekijken

 
Alfa Romeo lets fans speculate with this photo
Alfa Romeo has shared a teaser ahead of its new car launch. On Twitter, the F1 team posted pictures of the drivers' shoes, in what are likely to be their new racing overalls. Alfa Romeo's car will be presented on 7 February.
#GetCloser pic.twitter.com/uebZjnq3wW

— Alfa Romeo F1 Team ORLEN (@alfaromeoorlen) January 25, 2023
De Vries completes Red Bull test
Nyck de Vries is busy preparing for the new Formula 1 season. After the 2022 Italian Grand Prix, where the Dutchman filled in for Alexander Albon, De Vries needed help getting out of his Williams car. Next season, the 27-year-old driver will be better prepared for the physical demands of F1. De Vries is undergoing extensive testing at the Red Bull Athlete Performance Centre.
 

 

Dit bericht op Instagram bekijken

 
De Vries integrates within Red Bull
Nyck de Vries visited the Hahnenkamm Rennen this weekend. The Dutchman was in good company, as Red Bull colleague Marc Marquez (MotoGP rider) had also traveled to Kitzbühel to watch the prestigious race for skiers. (Photo: Twitter Marc Marquez)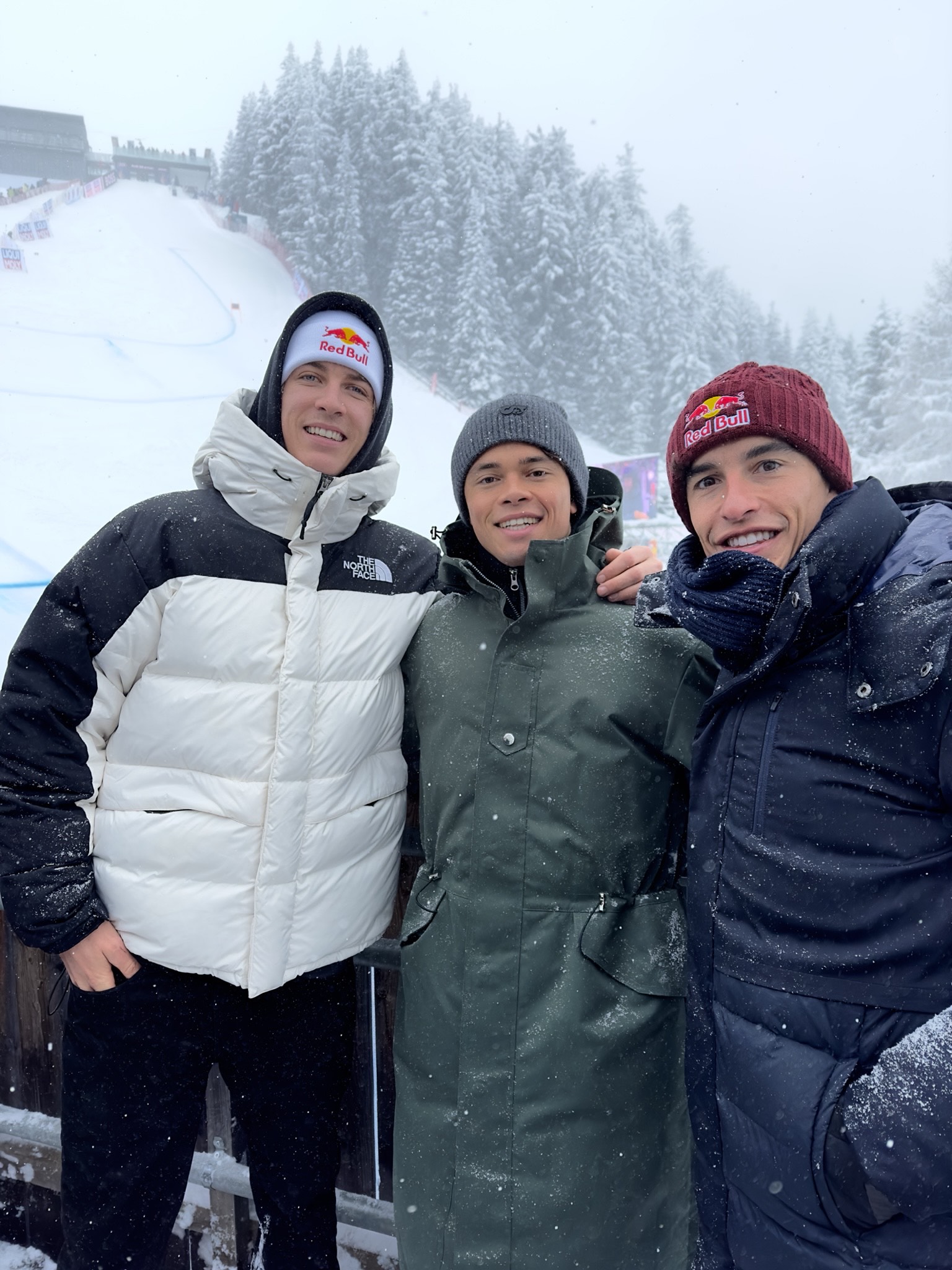 French-speaking F1 drivers go on joint outing
Charles Leclerc, Pierre Gasly and Esteban Ocon were all three at the Accor Arena in France on Thursday night. An NBA match was being played here between the Chicago Bulls and the Detroit Pistons. The three F1 drivers had great seats for the unique US championship match.
 

 

Dit bericht op Instagram bekijken