Verstappen receives cup for second world title
It is the FIA's annual party. During the traditional gala, all champions of the series organised by the international motorsport federation are awarded their trophies. At the end of the evening in Bologna, Max Verstappen - for the second time in his career - also got to pick up the immense cup.
The Dutchman received the award this time from FIA president Mohammed Ben Sulayem, who succeeded Jean Todt early this year. "It was a great year for everyone. It has been said before, we had a difficult start. I didn't believe in the title at first. But we managed to turn it around. Now we have 17 wins in total. Hopefully we can keep this up in the coming years," Verstappen said after receiving the cup.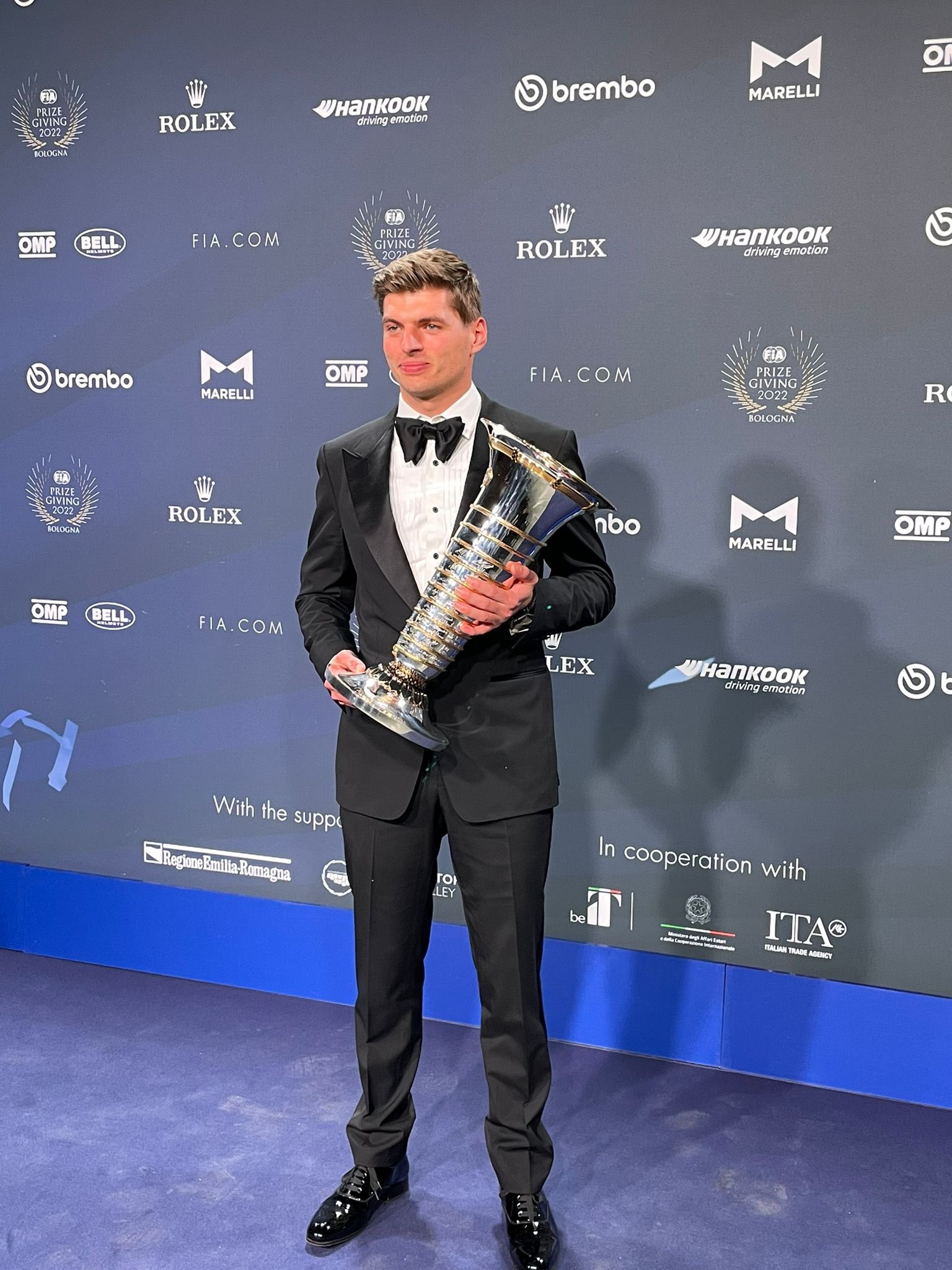 First time in eight years
Before Verstappen received his award, team boss Christian Horner was presented with the constructors' championship trophy. It was the first time after eight years that Red Bull Racing had won this award. He dedicated the award to Dietrich Mateschitsz, who passed away earlier this year. As co-owner of Red Bull, he was the driving force behind the Formula 1 team. "It was a great year. The team was great. Max was outstanding. But what I want to say today: all those championships I see the Red Bull logo. I want to dedicate this trophy to special man, who did a lot for motorsport and F1. He was a fan. He gave many drivers a chance. That's why I want to dedicate this to Mateschitz."